The Ultimate Guide to Surfing in Biarritz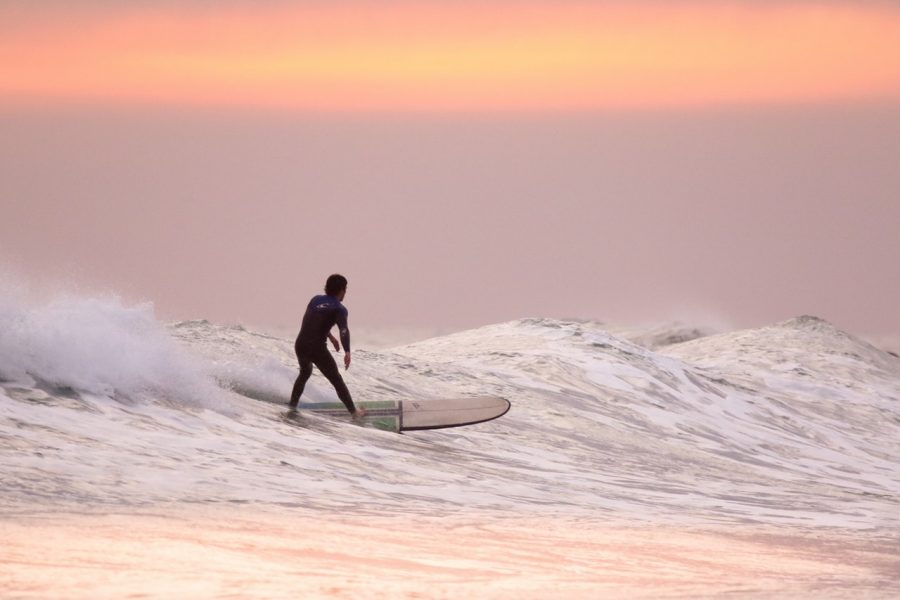 Located in the Bay of Biscay, Biarritz sits on the Atlantic coast and offers incredible opportunities for surfing. Just 22 miles from the Spanish border, the city is a luxurious seaside tourist destination in the French Basque Country in southwestern France, perfect for beach breaks and surfing holidays to Europe.
Known for its surf culture, Biarritz is the home of European surf, making it an ideal location for a surfing holiday. Offering constant and varied waves, the area is suitable for surfers of all abilities.
To help you prepare for your unforgettable surf holiday in Biarritz, we've put together the ultimate guide to the area, including must-visit surf spots.

Surfing season in Biarritz
When to surf in Biarritz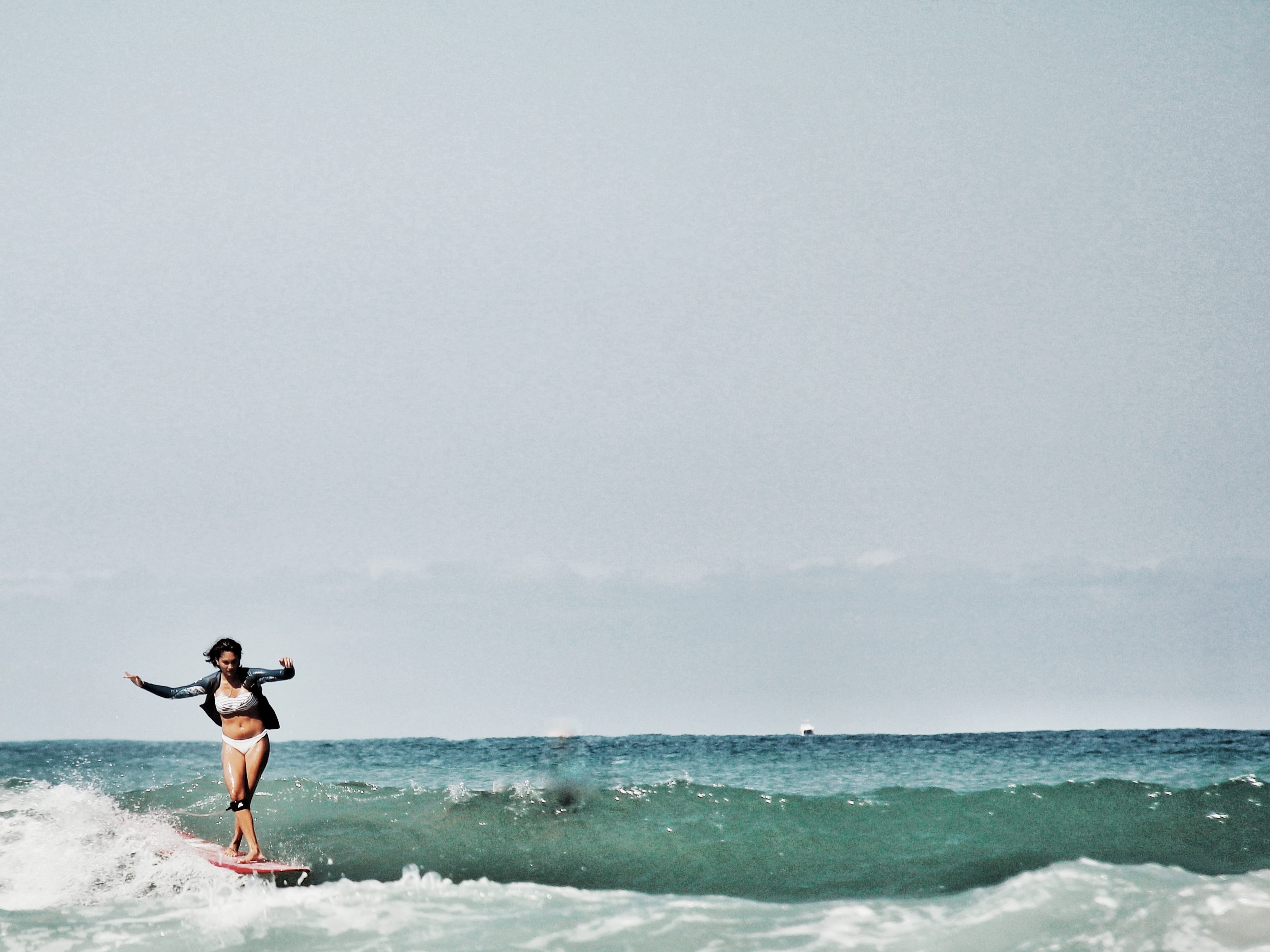 Biarritz has a humid oceanic climate throughout the year. Generally, the best time to visit Biarritz is between June and September with an average temperature of 24C. December – February are off-season and see average highs of 13 degrees.
The best time to surf in Biarritz varies depending on surf ability. Biarritz is suitable for beginners from April to October, with June and July generally offering perfect conditions and much tamer waves..
If you consider yourself an intermediate surfer, Biarritz is suitable all year round. From May to March and September to November, crowds are often quieter and the surf is much bigger.
If you're an advanced surfer, you might want to avoid June and August when the Bay of Biscay's waves are at their quietest. October and November generally have the best, most challenging conditions.
The best surf spots in Biarritz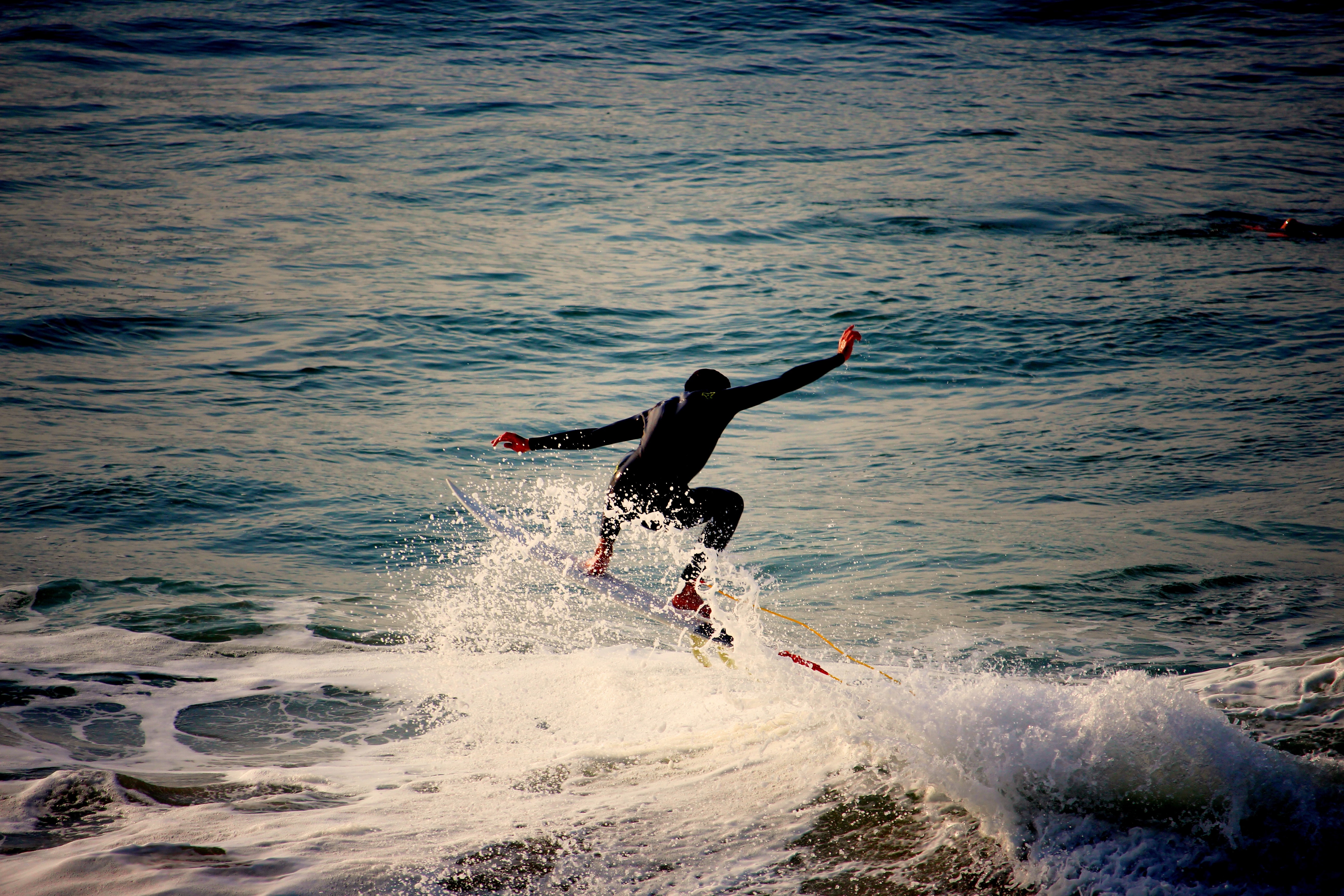 Situated in the middle of Europe's premier surf coastline, Biarritz offers some incredible surf spots for surfs of all abilities. Biarritz offers two iconic beaches, the Grand Plage and Cote des Basques, both great surf spots that can produce excellent hollow waves.
Beginners should visit La Cote des Basques, just south of the city, for one of the best beaches in Europe to learn how to surf. More sheltered than the majority of spots in the area, La Cote des Basques offers mellow rides ideal for beginners.
Further south of Biarritz is the town of Ilbarritz which offers multiple spots for both beginners and experts. Beginners should try Hendaye, whilst the reef breaks around Guethary and the pointbreak Lafitenia will suit those with more experience.
Biarritz Surf Schools
Looking to try your hand at surfing, or perhaps take your kids along to teach them a thing or two? As one of the best surf destinations in Europe, Biarritz has numerous surf schools catering for all levels.
We recommend the Jo Moraiz Surf School Established since 1966, the surf school is recognised by the French Surf Federation. The school offering lessons for all ages and abilities, including intensive courses.
Other surf schools in the area include Biarritz Paradise Surf School, Hastea Surf School and Lagoondy Surf Camp.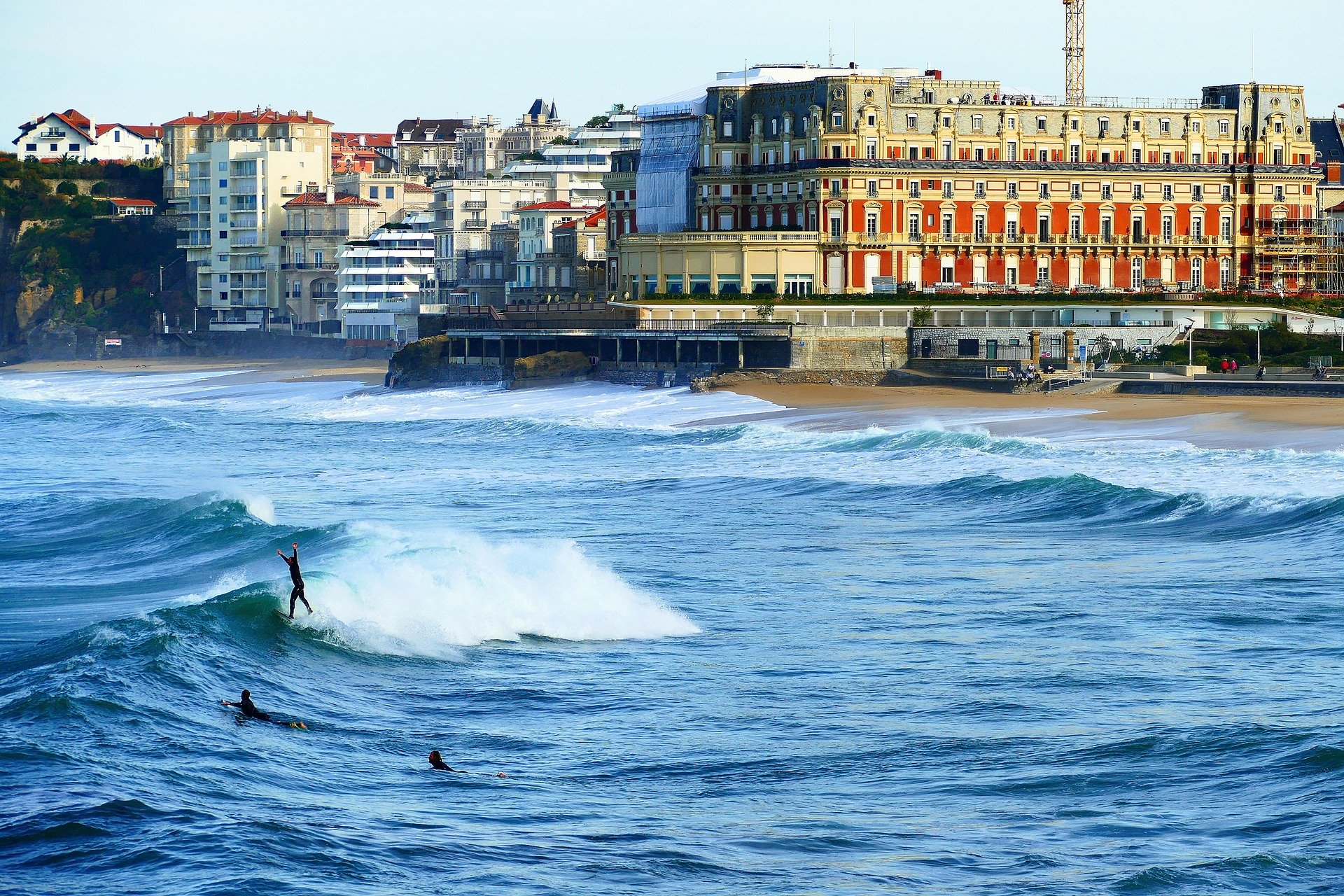 Surfing events near Biarritz
Biarritz Surf Festival 2020 – The dates for 2020 are yet to be confirmed, but we anticipate it will be around 19th April- 27th April just like the 2019 festival. We can help you get there.

Quiksilver Pro France 2020

– 1st October 2020 – 11th October 2020 –

Hossegor
If you're visiting any surfing events near Biarritz, book your event transfer with us.
Essential information to help your Biarritz holiday run smoothly
Biarritz is located in the Aquitaine region of southwestern France, Europe.

The language most commonly spoken in Biarritz is French.

The currency used in Biarritz is the Euro.

The timezone in Biarritz is CET (Central European Time), also known as UTC/GMT +1 hour. This time zone puts Biarritz 1 hour ahead of the UK.

The international dial code for Biarritz is +33.
How to get to Biarritz
All transfers can be arranged through our team here Sea Lifts, with the option of adding your surfboard as luggage.
Where to stay in Biarritz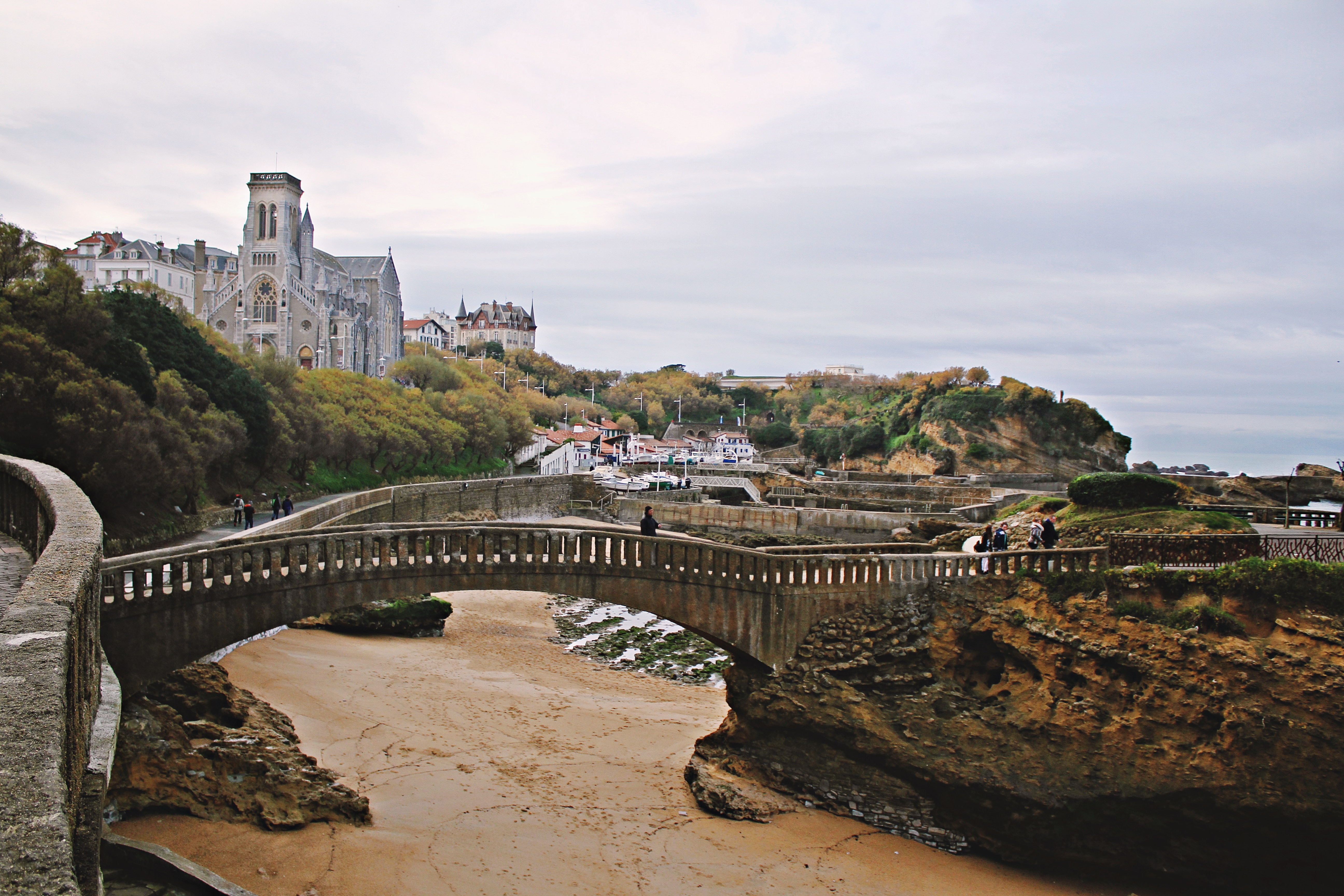 Although Biarritz is a luxury seaside resort, the area has plenty of accommodation options for all budgets:
Best Western Kemaris – Located 200 metres from the popular surf spot La Cote des Basques, Best Western Kemaris has a surfboard storage area and offers wetsuit and surfboard hire. Prices from £69 per night.

Hotel Du Palais – A grand hotel overlooking the Bay of Biscay, Hotel Du Palais offers the most luxurious accommodation in Biarritz. Prices from £289 per night.

Hotel Les Alizes – Located just 50 metres from the Atlantic Ocean and 200 metres from the famous surf spot Cote des Basques, Hotel Les Alizes is perfect for surf holidays. Offering free storage for surfboards, there is a surf shop conveniently located in front of the hotel. Prices from £51 per night.

Hotel Marbella – Located in the centre of Biarritz's historic quarter, Hotel Marbella is close to the Rocher de la Vierge, Prot des Pêcheurs and Cote des Basques. The hotel also offers a surfboard and wetsuit storage area. Prices from £69 per night.
Things to do in Biarritz
In addition to surfing, there are plenty of other things to do in Biarritz including:
Casino Barriere de Biarritz – a small casino offering machines and tables.

Cite de L'Ocean et du Surf – a modern ocean museum featuring interaction exhibits, animations and virtual surfing.

Musee Bonnat – a well-established art museum housing European paintings, sculptures and antiques.

Planete Musee du Chocolat Biarritz – a small museum offering an introduction to cacao and the chocolate industry.

The area also boasts 8

golf courses

, 4 of which are ranked in the top 100 in Europe. Impressive!

There are also plenty of walking and bike tours on offer in the coastal town.
Where to eat & drink in Biarritz
There are countless quality restaurants and bars in Biarritz, many of which overlook the nearby beaches so you can grab a bite to eat and watch fellow surfers in action.
As a starting point, we recommend:
Café du Commerce – A great choice for decadent lunches, try the sharing platter, freshly caught fish and Bayonne ham.

Crampotte 30 – One of the best options for seafood, Crampotte 30 offers a small but excellent menu. An old fisherman's hut turned into a restaurant, pair your meal with a glass of txakoli (Basque wine) to have an authentic meal.

Halles-Biarritz – A visit to Biarritz's market hall is a must to try regional produce such as dry-cured Bayonne ham, local wines or pintxos, a Basque take on tapas.

Paries – One for those with a sweet-tooth, Paries is one of Biarritz's favourite chocolateries. We recommend a box of macarons, known as mouchous, which come in five delicious flavours.
Nightlife in Biarritz
For those of you looking to explore the town in an evening, there are plenty of things to see.
Carre Coast – A must-visit for fans of electro or house music, this luxury venue overlooks the ocean and the Grande Plage beach.

Le Caveau – Entertaining visitors for 28 years, the Caveau is a favourite of both surfers and the Biarritz Olympique rugby team.

Le Duplex – Located in the heart of Biarritz, Le Duplex consists of two spaces which will suit all tastes. Whilst the Cotton Club room is a piano bar, the Pulp features DJs from around the world.

Maona Beach – One of the most popular options in Biarritz, Maona Beach often partners with the prestigious Quiksilver Maider Arosteguy Surf competition. Featuring everything from pop to electro, the dancefloor is always full.
Where to visit from Biarritz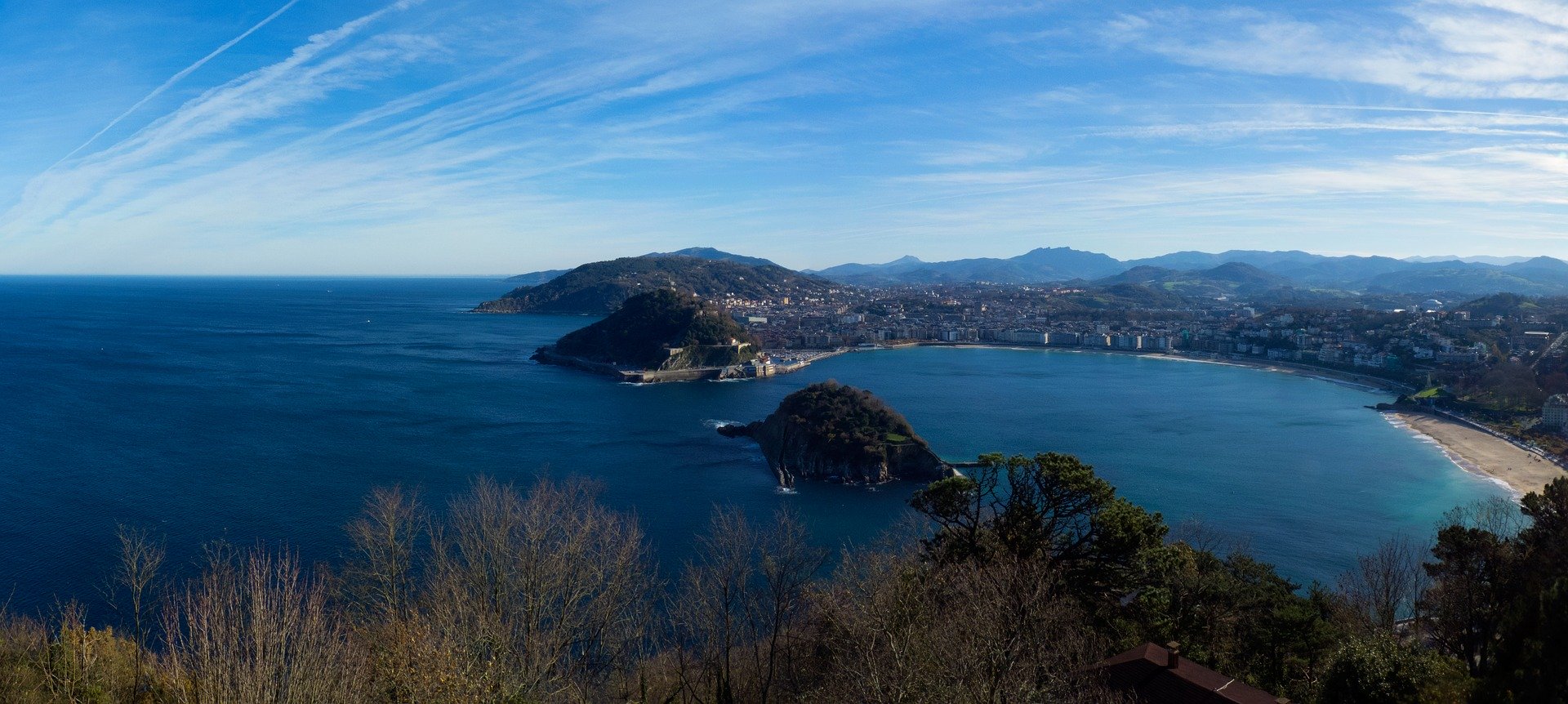 If you're looking to head out of Biarritz for the day end explore the very best of the Basque region, here are some day trips we recommend.
Further down the coast and across the Spanish border,

San Sebastian

is one of Spain's most beautiful city. As well as offering fantastic surf beaches right in the centre of town, the city boasts plenty of cultural activities.




The renowned surf towns of

Hossegor

and

Capbreton

are located just 25 minutes away from Biarritz. Featuring some of the best waves in Europe, the towns hold major contest including the annual WSL Quiksilver Pro in September.

One of the most important religious sites in France,

Lourdes

sees millions of people visit the Grotto of Massabielle each year.

Transfers from Biarritz to Lourdes

take approximately 1 hour 45 minutes.
Book your Biarritz Airport transfer online today
Wherever you're going in France, we can get you there. If you're flying into Biarritz Airport, we can take you directly to your surf resort, meaning you can skip the hassle of public transport. 
We can also help you get around during your surfing holiday, perhaps to visit nearby towns or other surfing hotspots in the Biarritz region. Book your transfer online today and relax knowing a driver will be waiting for you in arrivals. It's the hassle-free way to start your holiday!